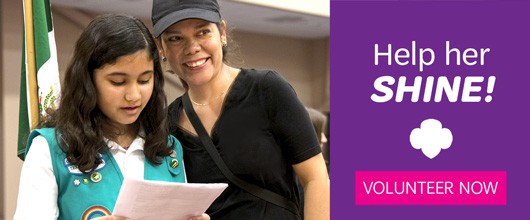 Be the role model she'll always remember.
As a volunteer, you'll introduce girls to new experiences that show them they're capable of more than they ever imagined.
You'll be their cheerleader, guide, and mentor, helping them develop skills and confidence that will last a lifetime. Imagine the smiles, the excitement, the memories made—those are the moments you'll share at Girl Scouts.
And now, when you join between May 1 and July 31, 2018, you can take advantage of our extended-year Membership offer. That's almost 17 months of membership versus 12 for one low promotional price—sweet! 
Start the fun now!
If you would like to volunteer, but are not already part of a troop, once you click the green "Volunteer Today" button below, please search for "Start a Troop" in the Troop # field and clear your zip code field on the Select a Volunteer Role page.