Girl Scout Unicorn Party (Hudson)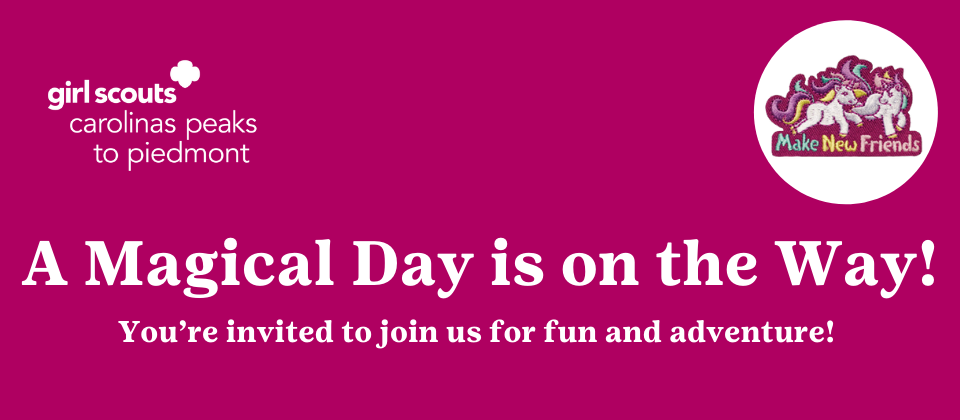 Date:
Thu May 19, 6:00 PM
- 7:00 PM
Category:
Girl Scout Info Event, Girl Program
Location: McCreary Family Recreation and Fitness Center (450 Redwood Street, Hudson, NC 28638)
All girls pre-K to grade 2 are invited to join us for fun and adventure! Girl Scout membership is only $35 and valid through September 30, 2023! Can't make it to this event? Join Girl Scouts today at www.BeAGirlScout.org. Questions? Call 800-672-2148 or e-mail info@girlscoutsp2p.org.