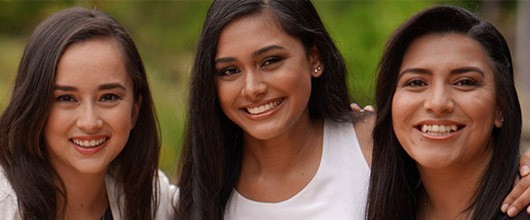 Girl Scout Alum
Once a Girl Scout, always a Girl Scout! Get connected with P2P to stay a part of the sisterhood. 
Whether you were a Girl Scout for one year, or 10, the friendships and adventures you had stay with you for a lifetime. We invite you to revisit those memories with us!
Lifetime Membership
You can champion the next generation of leaders by investing in the world's largest leadership development organization for girls.
Lifetime membership is available to any individual who accepts the principles and beliefs of the Girl Scout Movement, pays the one-time lifetime membership fee, and is at least 18 years old (or a high school graduate or equivalent). Lifetime membership dues are $400, though we offer "young alum" lifetime membership for just $200 (applies to any former Girl Scout under age 30).​
Plus, when you sign up as a lifetime member, $25 of your dues will automatically fund one year of Girl Scout membership for an underserved girl in your local council.
Learn more about the perks of becoming a Lifetime Member here.