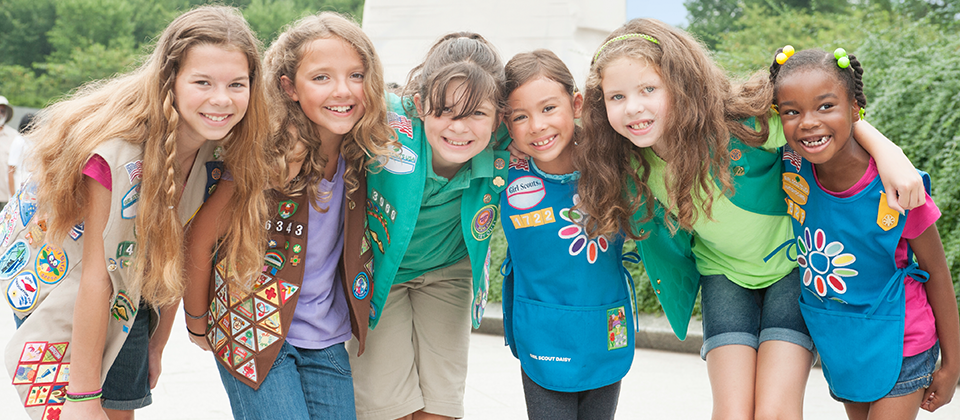 Invest in girls. Change the world.
Leadership begins with Girl Scouts, and we need your support to continue empowering girls to become the leaders of tomorrow. As girls continue to face new and different times, we want to be the safe space that meets girls needs, makes them feel like the belong and gives them an opportunity to learn and grow. Connection with their friends, their community, their world is more important than ever, and investing in the mission of Girl Scouting today is investing in the promise of a better future for tomorrow. 
In Girl Scouts, girls grow and share new experiences, build lasting friendships, develop values to carry with them long after their troop days and make an impact on their world through community service and sustainable projects. Girl Scouts are contributing to society, learning to relate to others and the issues around them and growing into their own set of skills that will help make them successful. 
Girl Scouts works. We hope you will help us continue to make it work for girls throughout our own 40 counties.