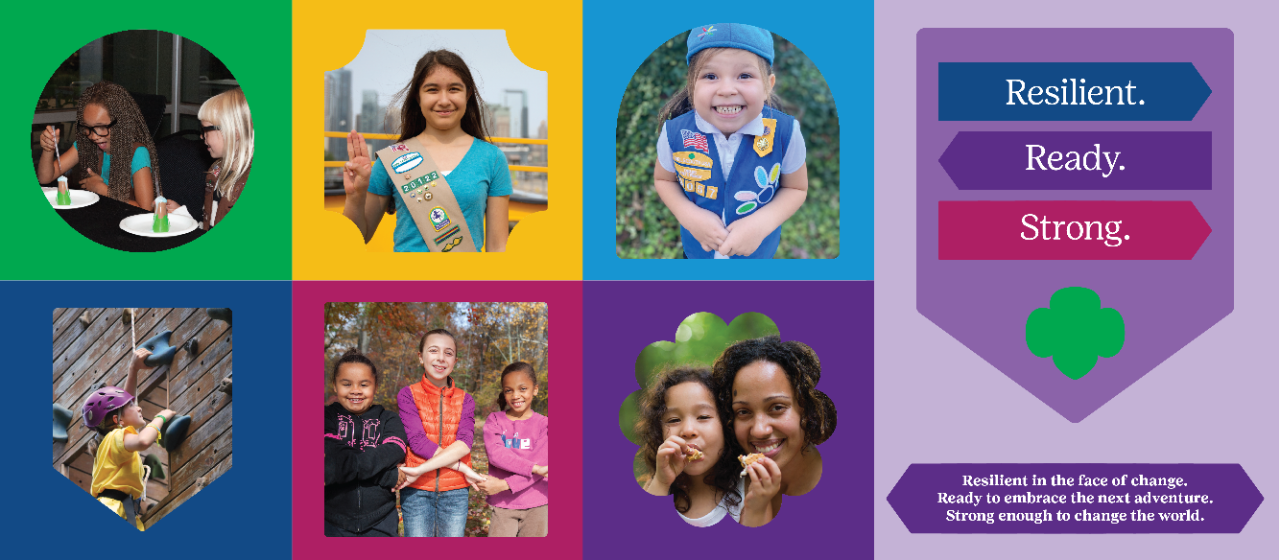 Bring the Girl Scout Leadership Experience to life!
Your girl is invited to Discover who she is, what she cares about and what her talents are. Connect with other girls her age and choose exciting, hands-on activities that interest her most. And Take Action to make the world a better place. With Girl Scouts, she'll do more than she ever thought she could, dream bigger dreams than ever imagined and even change the world. Join today and get ready to gain a lifetime of leadership!

Already a member? Log in to renew.
Need to know more so you can decide what's right for you? Check out all the different ways to take the lead at Girl Scouts. Or, see all the exciting possibilities Girl Scouts offers for girls of all ages and choose your adventure.