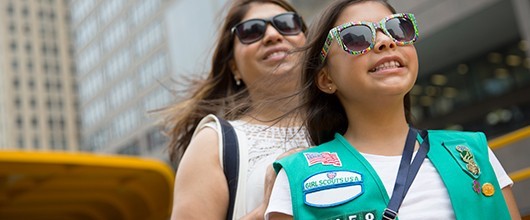 Volunteer Tips & Tools
Welcome to your "Tips and Tools" resource page. We are constantly searching for new and valuable ideas and best practices to share with you!
You'll find suggestions on everything from successful product sales to crafts, to building relationships to troop websites. Take some time to browse. And you can help us build this page by sharing useful resources you find! If you have something to share, please send it to Laura Allison.
Touching the Lives of Others

Helping You Work with Girls

Helping You Work with Parents and Guardians

Strengthening Your Qualities

Helping You Work with Other Volunteers

Helping You Work with Multi-Level Troops

Materials collected from other councils.