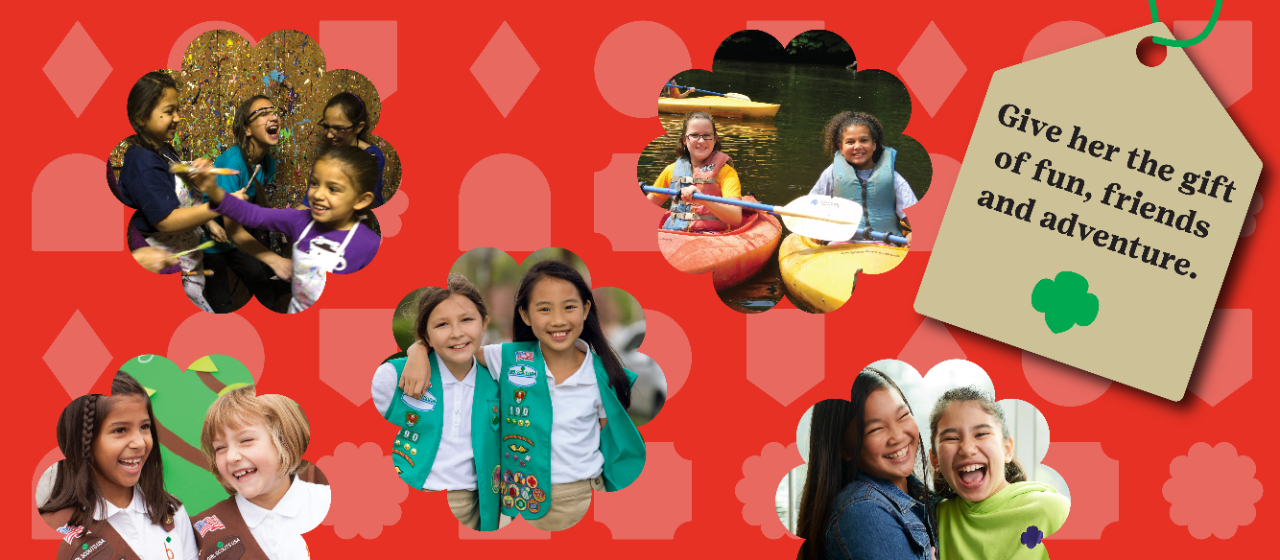 Give her the gift of the Girl Scout experience this holiday season.
When you purchase a $25 annual Girl Scout Membership, your girl will be able to do more than she ever thought she could and dream bigger dreams than ever imagined - it is the gift that keeps on giving! Together, we are making new friends, having adventures, exploring hands-on activities, discovering our interests and taking action to make the world a better place. We can't wait for your girl to join us!
Want to purchase Girl Scout memberships for more than one girl? Great! Simply choose the correct dollar amount ($25 for one girl, $50 for two girls, etc.) and add all names to the form below.  
You will receive a confirmation e-mail with a downloadable New Girl Scout Member Certificate after completing the form below. Our staff will connect with you after the holiday season with available troop opportunities and more ways for your girl to enjoy all that Girl Scouts has to offer.