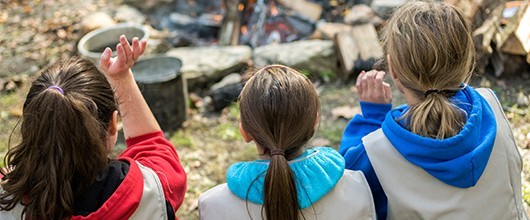 Council Shops & Properties
Girl Scouts Carolinas Peaks to Piedmont operates four regional service centers in Asheville, Gastonia, Hickory and the Triad (Colfax) and three camp facilities. Camp rental information for service units, troops and external community groups can be found at www.CampLikeAGirl.org.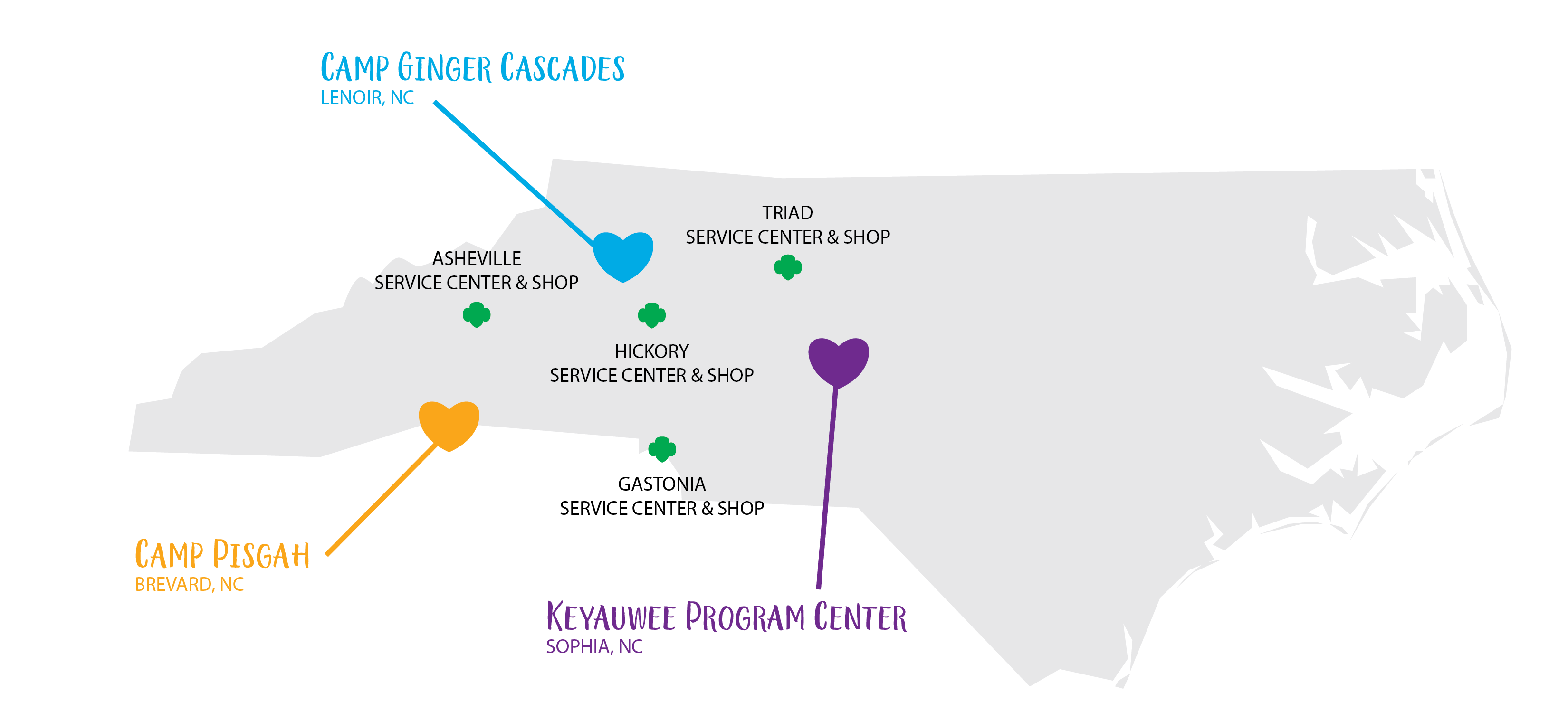 Our four regional service centers are the base for staff and house the council shops. The council shops have membership insignia, books, uniforms, badges and other earned awards, special event patches, Girl Scout clothing, gifts and more.
Our shops are now open regular hours and serving walk-in customers. Shops hours are Monday through Thursday, Noon- 5 p.m. and the second Saturday of the month from 10 a.m.- 2 p.m. For in-store shopping guidelines, please click here. 
Curbside Pickup Orders
Click here to place an order with your local council shop. Enter your information and click submit. A local Retail Specialist will contact you for your pick-up or shipping address and payment information. Please note that Monday Markdown items are while supplies last and orders must be placed  by 11:59 p.m. on the Monday of that promotion. Featured products and any other shop orders can be placed at any time. 
Our online shop is open 24/7. 

Service Centers & Shops
Asheville Service Center & Shop 
37 College Place 
Asheville, NC 28801
800-672-2148, phone
828-255-8306, fax

Gastonia Service Center & Shop 
156 S. South Street, Suite 201
Gastonia, NC 28052
800-672-2148, phone
704-396-6447, fax


Hickory Service Center & Shop 
208 Union Square NW, Suite 101
Hickory, NC 28601
800-672-2148, phone
828-328-6870, fax



Triad Service Center & Shop
303 Pisgah Church Road,         Suite 202
Greensboro, NC 27455
800-672-2148, phone
828-328-6870, fax

 
Camp Ginger Cascades 
2090 Scout Road
Lenoir, NC 28645
800-672-2148, phone
Camp Property Map


Camp Pisgah
570 Girl Scout Road
Brevard, NC 28712
800-672-2148, phone
Camp Property Map


Keyauwee Program Center & Circle C Equestrian Center
2574 Sweetbriar Road
Sophia, NC 27350
800-672-2148, phone
Camp Property Map