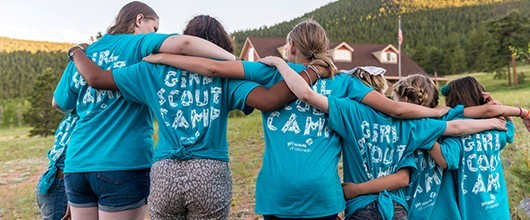 Become a Troop Leader
Are you ready to be the role model girls in your community need? Follow these easy steps to become a troop leader!

Through either a zip code search or by entering a specific troop number (if known), select the Troop Leadership Team volunteer position with your choice of available troop numbers.
E-mail info@girlscoutsp2p.org if you do not see a troop listed to match your location and area of interest.

Complete your Girl Scout membership and a background check with our vendor, Verified Volunteers. It's a secure online process. 

View the Welcome video and answer the follow-up questions at the end of the video. 

Complete Girl Scouting 101 by clicking here. Please be sure to indicate our council (Girl Scouts Carolinas Peaks to Piedmont).

Attend a face-to-face follow up session with a member of your membership support team.* 
*During that time, you will complete the Volunteer Essentials course by signing our Volunteer Agreement.