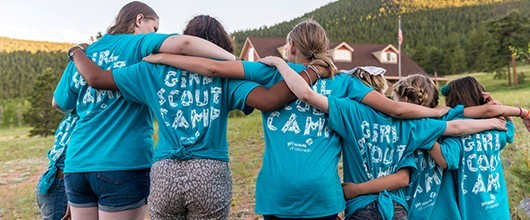 Become a Troop Leader
Are you ready to be the role model girls in your community need? Follow these easy steps to become a troop leader!

Through either a zip code search or by entering a specific troop number (if known), select the Troop Leadership Team volunteer position with your choice of available troop numbers.
E-mail info@girlscoutsp2p.org if you do not see a troop listed to match your location and area of interest.

Complete your Girl Scout membership and a background check with our vendor, Verified Volunteers. It's a secure online process. 

Attend a 90 minute New Leader Orientation with a Troop Experience Manager.* 
*During your 90-minute New Leader Orientation, we will discuss getting started, volunteer resources, guiding your troop experience, keeping girls safe and your leader training path.