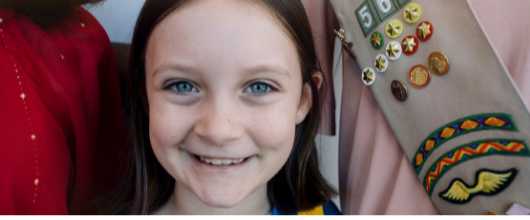 Juliette Gordon Low Society
Legacies. How will you be remembered? 
Do you want to do something today to support Girl Scouts in a meaningful way in the future? Regardless of your current cash flow or your age, you can create a powerful legacy of building girls of courage, confidence and character, who make the world a better place. You can create a lasting legacy for future Girl Scouts in our community through a planned gift. Including a bequest in your estate ensures the next generation of girls can enjoy Girl Scouting just as much as you have! 
This significant gift also grants you membership into the Juliette Gordon Low Society – named after our founder and first planned giving donor. This prestigious group honors individuals who have identified Girl Scouts Carolinas Peaks to Piedmont as part of their estate plan.
Juliette's bequest was the beginning of planned giving to Girl Scouts. In her memory, this group was established to thank and honor our friends who choose to make Girl Scouts part of their legacies and a beneficiary of their estate plans. We welcome you to join and make your own lasting impact.
If you have already included Girl Scouts Carolinas Peaks to Piedmont in your estate plans, please let us know. We would like to recognize you for your generosity with our other Juliette Gordon Low Society members.  
To learn more about how you can make a significant impact through a gift in your estate, contact our Resource Development team at info@girlscoutsp2p.org or 800-672-2148. You may also click here to access GSUSA planned giving resources on ways you can make a difference in the lives of girls.