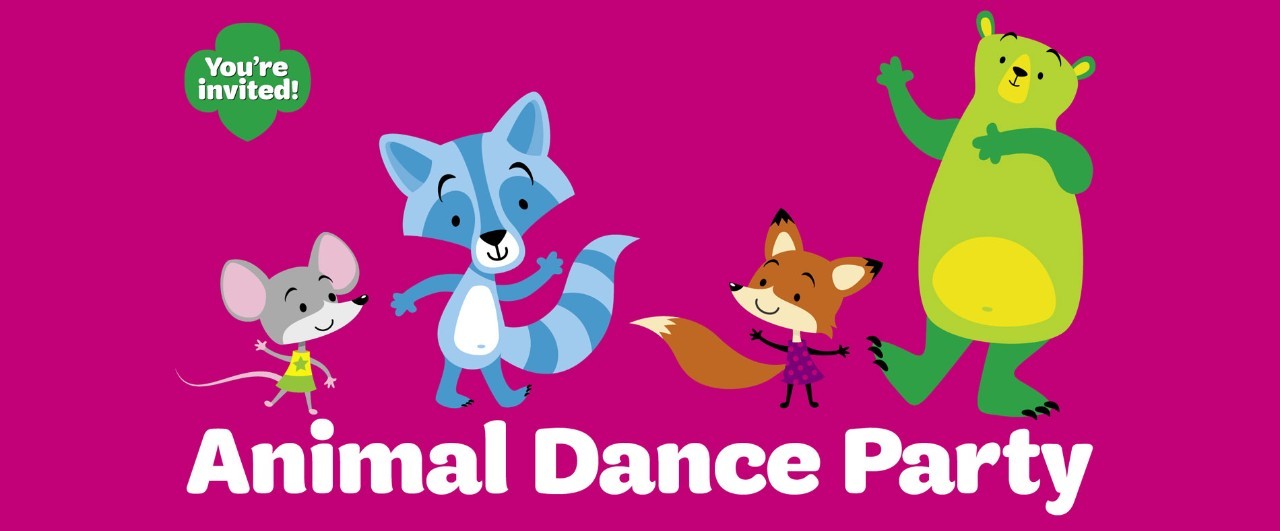 Join us for an Animal Dance Party!
We invite you and your girl to join us for a virtual Animal Dance Party to celebrate and have fun with the Girl Scouts! Animal Dance Parties will be held weekly on Wednesdays at 2 p.m. and 6 p.m. from August 19 to October 28. Simply complete the information below, and we will contact you with the party log in information. 
Already know that you want to join Girl Scouts? Register to become a member now.