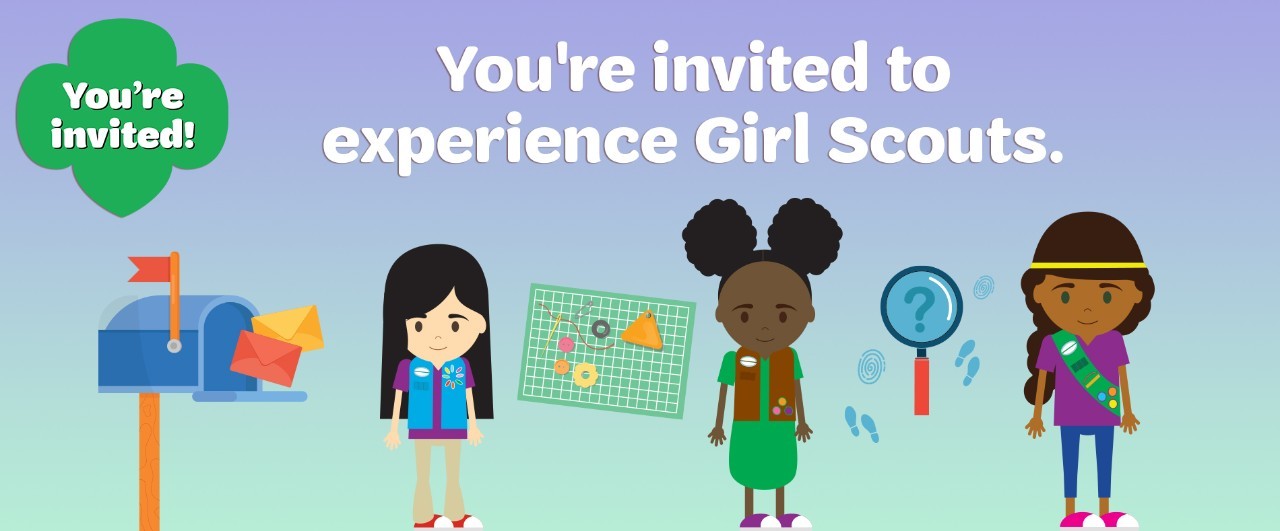 You're invited to experience Girl Scouts.
Girl Scouts Unplugged is a FREE, screen-free series for new Girl Scouts in grades K-5 that includes three months of programming mailed right to your door. This "introduction to Girl Scouts" is a chance for your girl to unplug, learn new things and earn badges at home at her own pace. This series will give her the opportunity to discover Girl Scouts, connect with our program and then take action in making a difference in her community. While the series is free, Girl Scout membership is required to participate. 
Enter your information below, and our staff will contact you to finalize your membership and introduce you to all the ways you can experience Girl Scout fun. This $25 membership is valid through September 30, 2021 and your girl will have access to virtual badge programs and other events where she can connect with other girls and learn new things together! The opportunities are endless with Girl Scouts and there is something for everyone and every schedule. 

Please Note: This opportunity is for girls in Alamance, Alexander, Alleghany, Ashe, Avery, Buncombe, Burke, Caldwell, Caswell, Catawba, Cherokee, Clay, Cleveland, Davidson, Davie, Forsyth, Gaston, Graham, Guilford, Haywood, Henderson, Iredell, Jackson, Lincoln, Macon, Madison, McDowell, Mitchell, Polk, Randolph, Rockingham, Rutherford, Stokes, Surry, Swain, Transylvania, Watauga, Wilkes, Yadkin and Yancey counties.