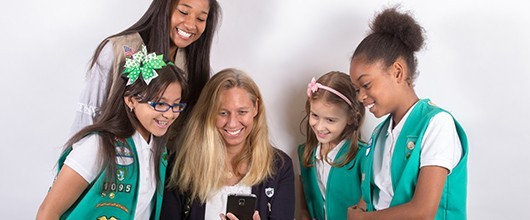 Fall Product Resources
We have the tools to make this the best fall product season ever!
Online Activities
Click here to participate in the online sales component of our Fall Product Program. 
FOR VOLUNTEERS
Thank you for supporting and encouraging your Girl Scout during the Girl Scout Fall Product Program. Below you will find helpful information to support your troop during the fall product season.

Fall Product Program Training Materials
Troop Fall Product Manager Training Deck- Click here for the pdf presentation.
Troop Fall Product Manager Training Recording- Click here and enter passcode 12345678 to view this recorded training.
Girl Experience Videos

Volunteer Experience Videos