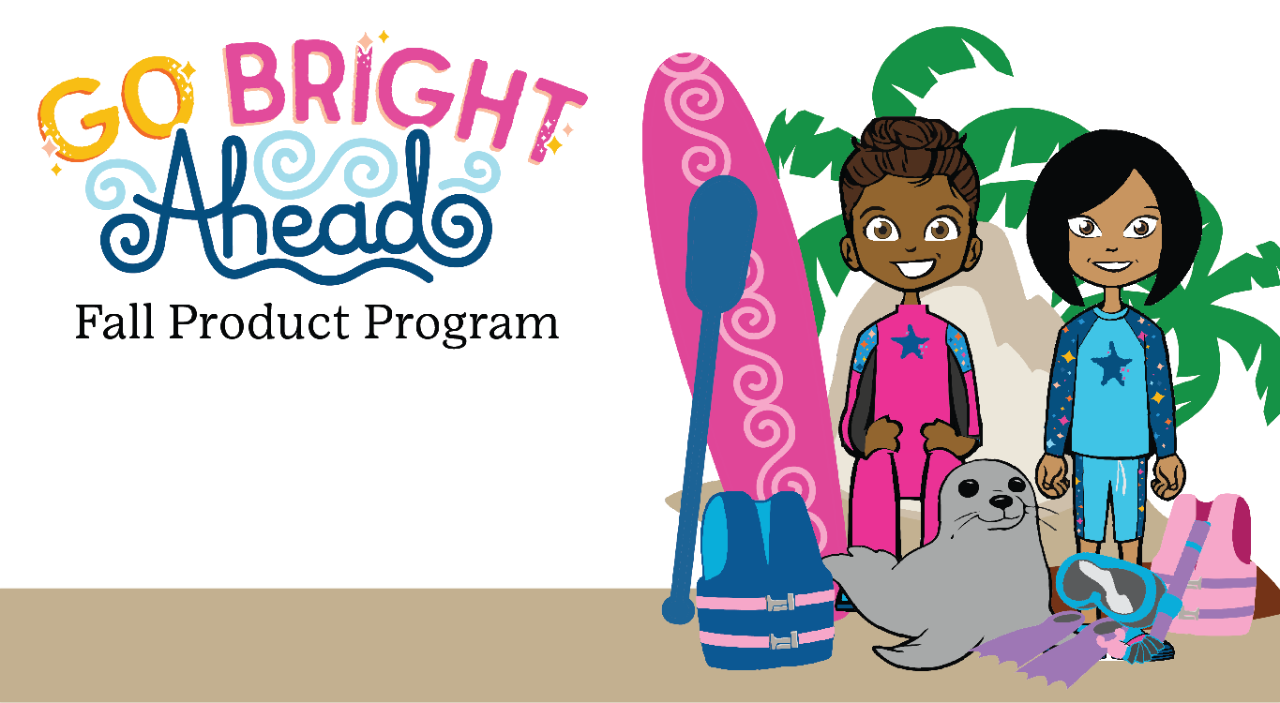 Meet the Fall Product Line
Girl Scouts Carolinas Peaks to Piedmont offers magazines and candy/nuts through its Fall Product Program. Friends and family can order or renew their favorite magazine subscriptions through the M2 Media online program and delicious candy/nut items produced by Ashdon Farms. Click here to learn more about Ashdon Farm's Girl Scout products and their nutritional information. 
We offer several delicious varieties of candy and nut items that range in price from $7-9 including: 
Dulce de Leche Owls
Fresh, milky caramel surrounded by smooth milk chocolate. 5.1 oz. gift box: $7  
Fruit Slices 
Fat free! Chewy fruit slices in an assortment of flavors. 10.5 oz.: $7
Peanut Butter Bears
Milk chocolate bears with a smooth peanut butter filling. 6 oz. gift box: $7
Peanut Butter Trail Mix
Peanuts, peanut butter gems, peanut butter mini cups, mini pretzels and cashews. 7 oz.: $7
Chocolate Covered Raisins
The plumpest raisins covered in smooth milk chocolate. 10 oz.: $7
Cranberry Trail Mix
A tasty mix of peanuts, raisins, cranberries, cashews, banana chips, almonds and walnuts. 7 oz.: $7
Dark Chocolate Caramel Caps with Sea Salt
Dark chocolate covered caramel topped with sea salt. 6 oz. gift box: $7
Dark Chocolate Mint Penguins
Rich dark chocolate penguins bursting with frosty mint. 6 oz. gift box: $7
English Butter Toffee
Crunchy handcrafted toffee drenched in milk chocolate. 6 oz. gift box: $7
Deluxe Pecan Clusters
Roasted pecans covered in caramel and milk chocolate. 5 oz. gift box: $7
Hot Cajun Crunch
Cajun corn sticks, seasoned peanuts, pretzels and sesame sticks. 7 oz.: $7
Chocolate Covered Almonds 
Crunchy almonds covered in milk chocolate. 10 oz.: $8
Sweet & Salty Mix
Honey roasted cashews, honey roasted peanuts, pretzels, cashews, almonds, pretzel sticks and sesame sticks. 7 oz.: $8
Dark Chocolate Peppermint Pretzels
Crunchy pretzels coated in rich dark chocolate and sprinkled with peppermint pieces. 6.5 oz.: $8
Whole Cashews
A classic favorite roasted and salted with sea salt. 8 oz.: $9
Care to Share- Honey Roasted Peanuts
Each $6 donation will give one can of Honey Roasted Peanuts to the local food bank.